In the house by appointment
The different landscape and activities around Dorf Tirol are a guarantee for a varied and relaxing holiday near Meran.

Highlight at Alpentirolis!
For special pleasures in the evening, we offer small bistro dishes from Monday to Saturday only on advance order in the house.The right wine or a craft beer for a well-deserved aperitif at our show wine bar or a delicious menu are the perfect way to end your holiday. In addition, local wines and national and international specialties are recommended in relaxed and expert tastings by our wine and beer sommelier.
Beer tasting with our diploma sommelier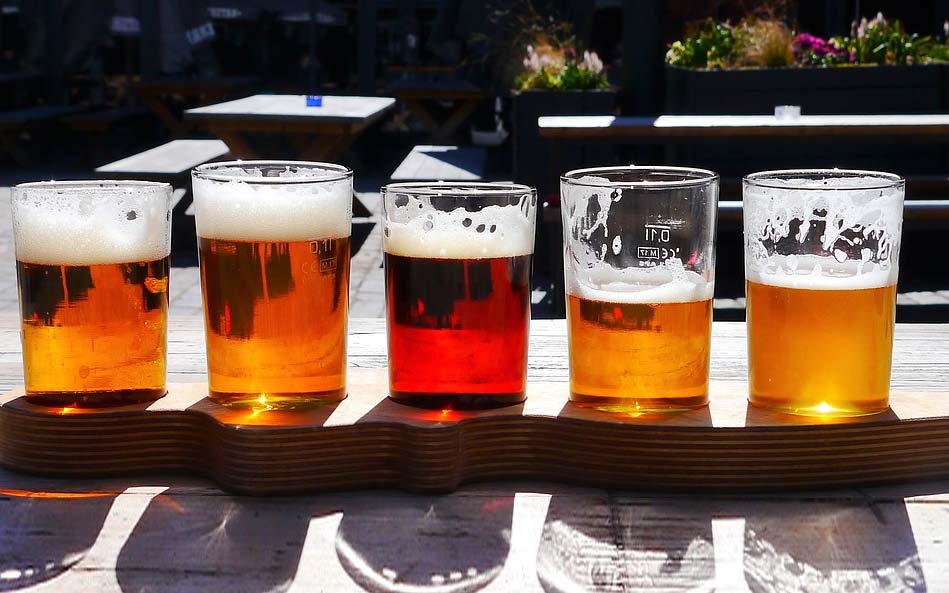 Beer tastings with our certified sommelier
Professional tastings in a relaxed atmosphere are organized by our certified beer and wine sommelier. Learn more about the honorable tradition of beer spiking. Another highlight is the home-brewed iced strong beer.
Enjoy the wine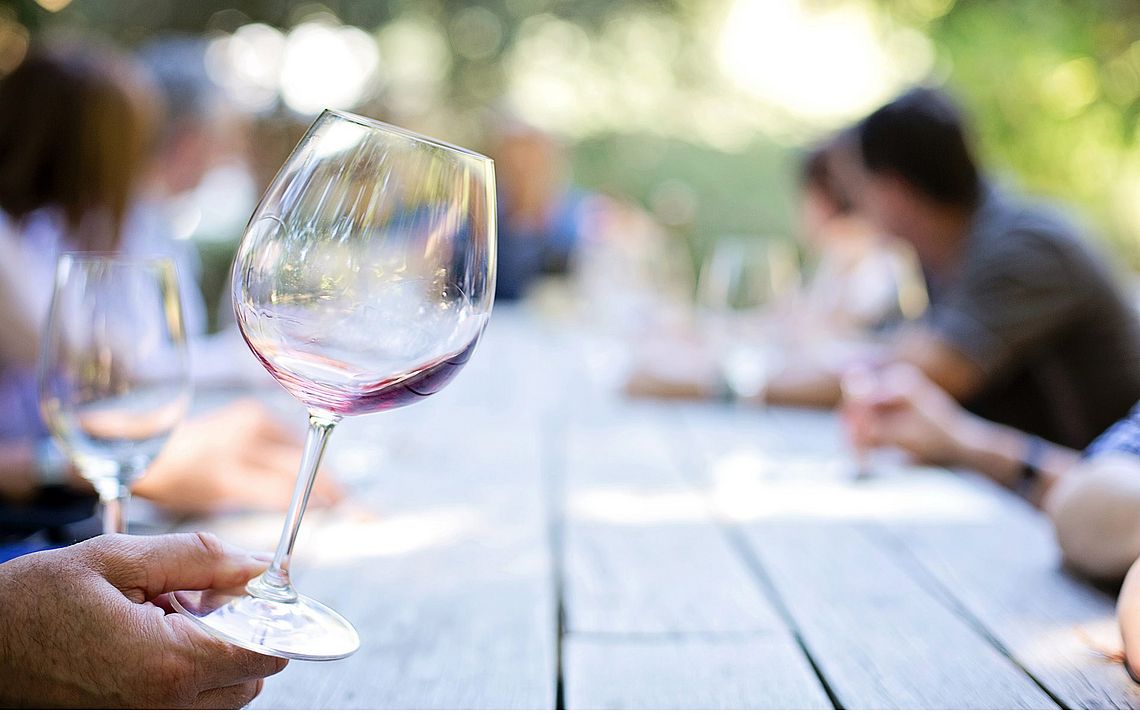 Vineyard tour
All about the wine and its cultivation will be brought to you as part of a walk through the vineyards with a final wine tasting. Registration in the tourist office Dorf Tirol required.
Hikes and day trips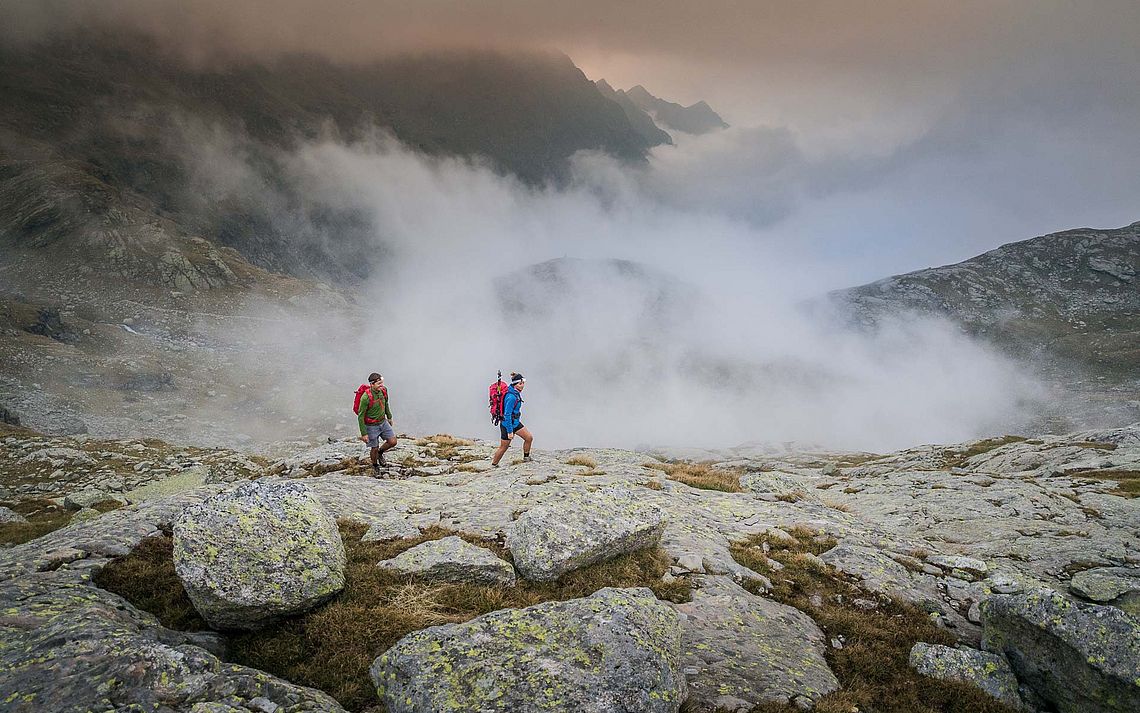 Hikes and day trips
The hotel is located directly in the nature reserve Texelgruppe. On foot or with the cable car Hochmuth you can experience breathtaking views of the Meraner Land, fragrant alpine meadows of the Spronser valley, blooming mountain slopes and crystal-clear, rushing torrents of the nature park. Our hiking expert has selected some of the most beautiful hikes for you and will gladly inform you about fascinating experiences and unforgettable impressions. More information about various day trips in the area.
---
for body and soul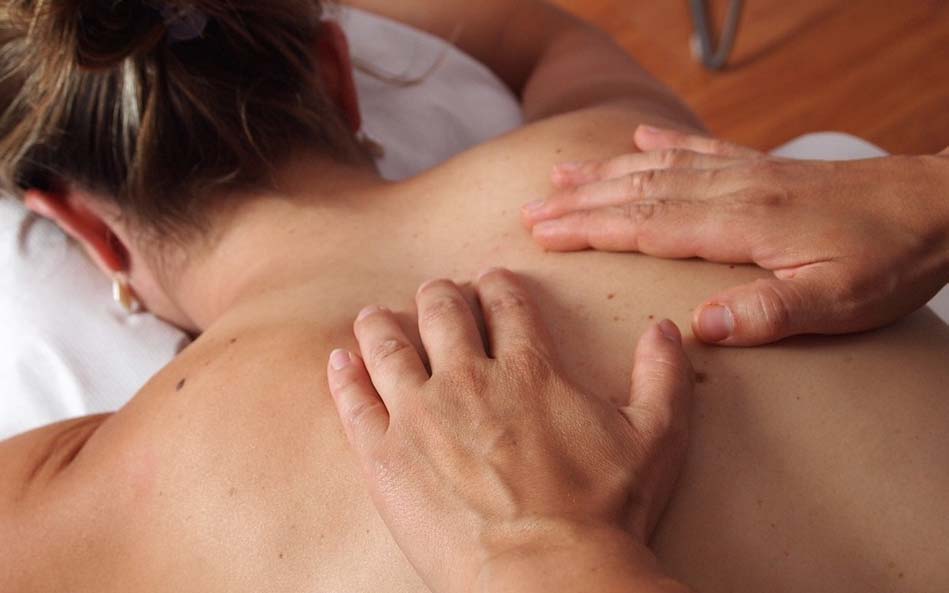 Beauty & Massage
Forget about everyday life and relax with a massage - by appointment outside the home.
guided bike tour around Meran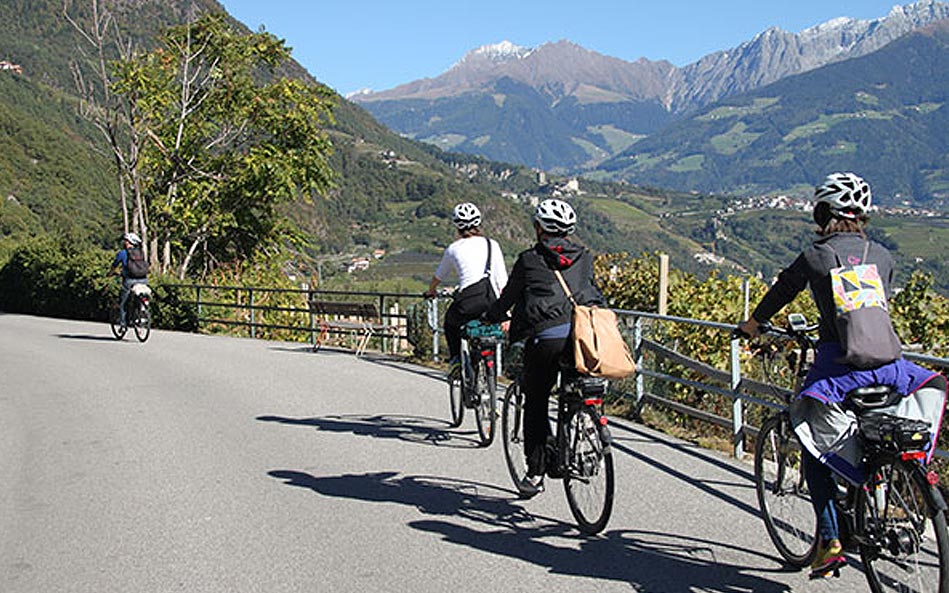 Cycling tour
The good old bike, still the best way to explore the countryside and explore the surroundings - as well as in the Meraner Land. Whether a leisurely tour along the Via Claudia Augusta or a detour to the Passeiertal on the popular Passeier bike path, here everyone will find a tour for his taste. Even more comfortable cycling in the Meran area through the Vinschgerbahn - tempting offers and a just 500 meters away bike rental await you! By the way: Cycling in Meran and surroundings is especially impressive in the time of the apple blossom. You can find more information about guided (repairing) cycling tours in the Meraner Land here
Golfing near Meran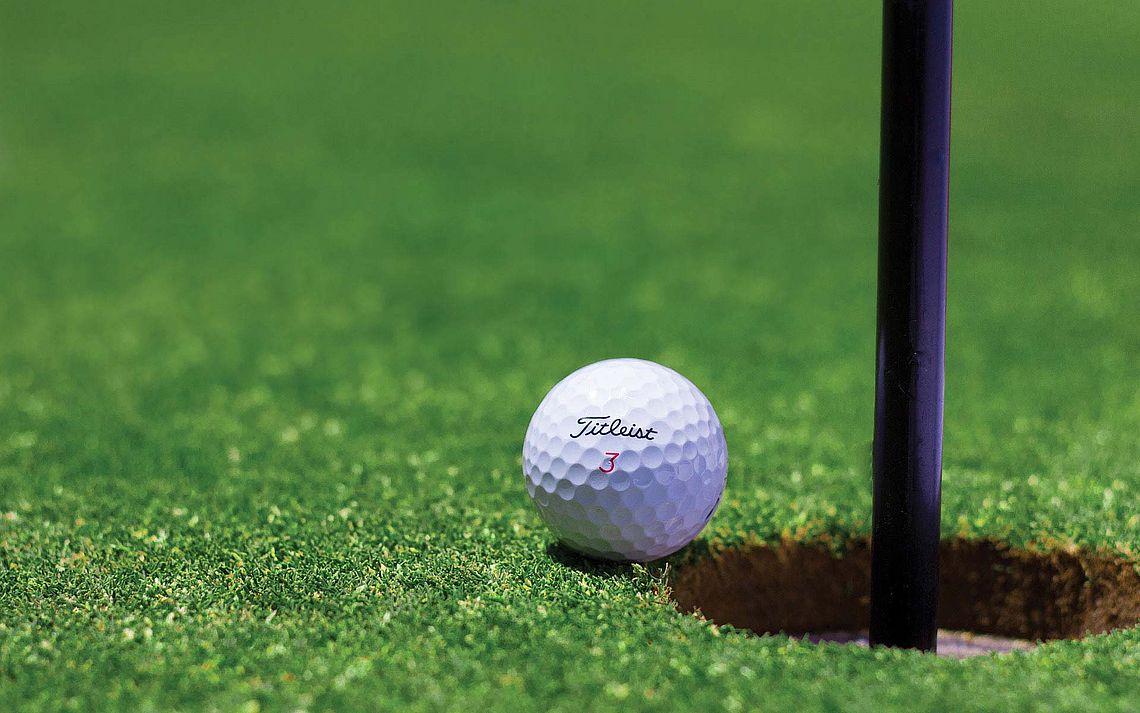 Golfing near Meran
The Passeier.Meran golf course with its high sporting requirements offers ideal conditions for beginners as well as professionals for guests of all ages. The water hazards, including seven lakes with water lilies and the numerous bunkers require a strategic game. A very good alternative is also found in Lana southwest of Merano with the Golf Club Lana.
---
Playing tennis in Dorf Tirol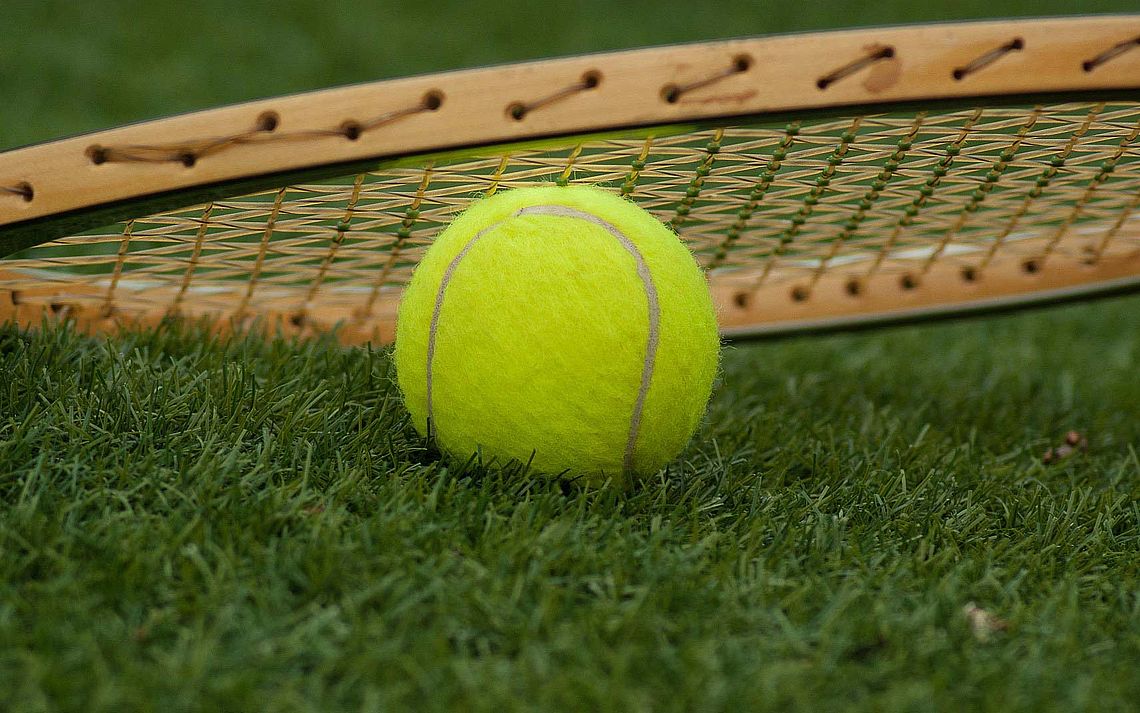 Tennis
The small but beautiful tennis facility in Dorf Tirol near Merano has two sand courts with floodlights, surrounded by mountain peaks and a breathtaking view of the Adige Valley. There are also four beach volleyball courts with floodlights and a football field with a synthetic sports surface (football, handball, hockey and basket).
Day trips with our partner travel agency Ifinger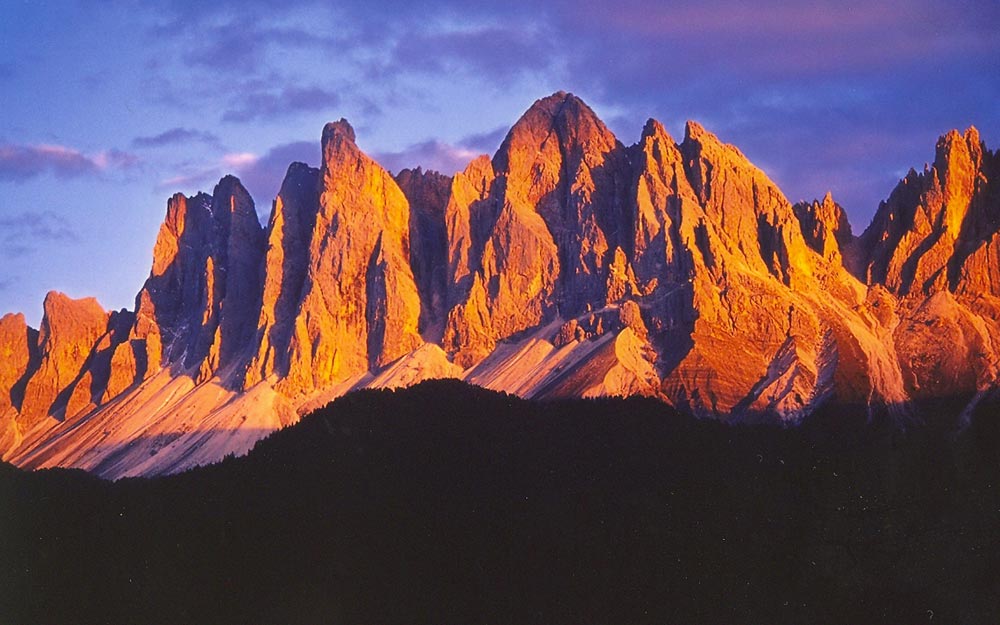 Day trips
Bus trips with the travel agency Ifinger: We offer you the most beautiful day trips by bus in Merano and surroundings, Dolomites, various valleys of South Tyrol, St. Moritz, Trento, Lake Garda to Venice! Furthermore, we offer driving to the opera in Verona. More information can be found in our weekly program!
Tandem flights from our local mountain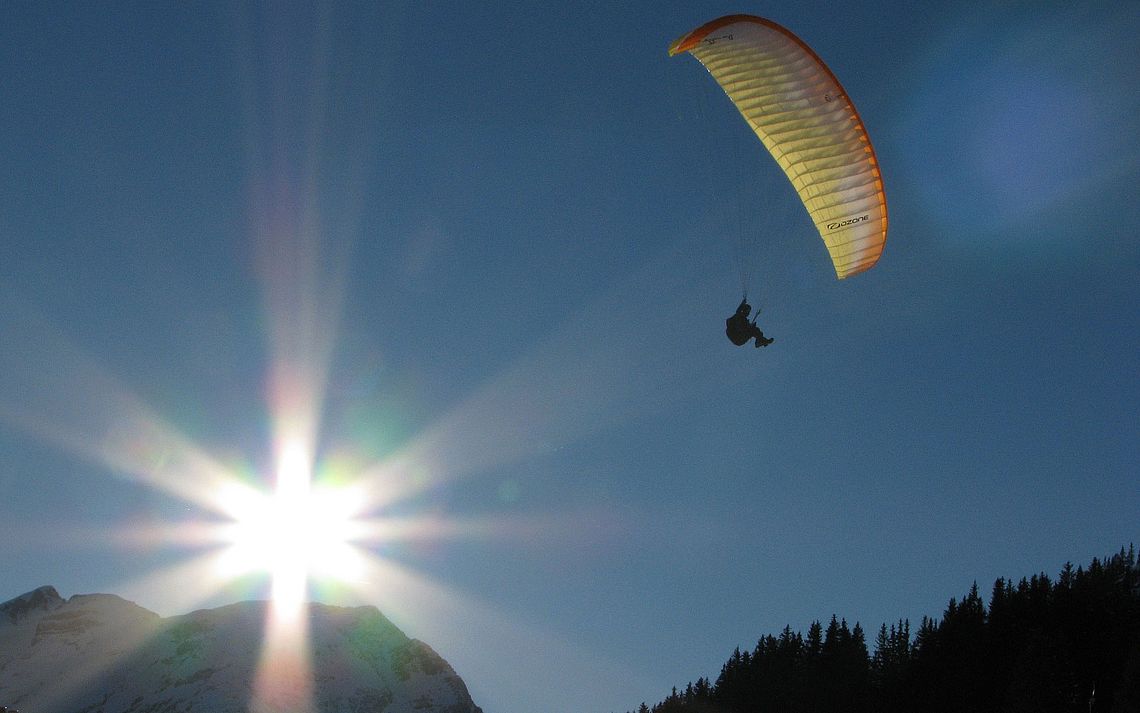 Parasailing
A bird's-eye view of one of the most tranquil villages in South Tyrol - a tandem flight with the double world champion in paragliding Aaron of the "Tirolfly" flying club will make this unique experience a reality. With a few start-up steps you take off with an experienced flight instructor as a tandem pilot in another world and learn while unique and unforgettable impressions of the roofs, tree tops and meadows of the area.
---